US tech giants dump money market funds and government bonds as yields rise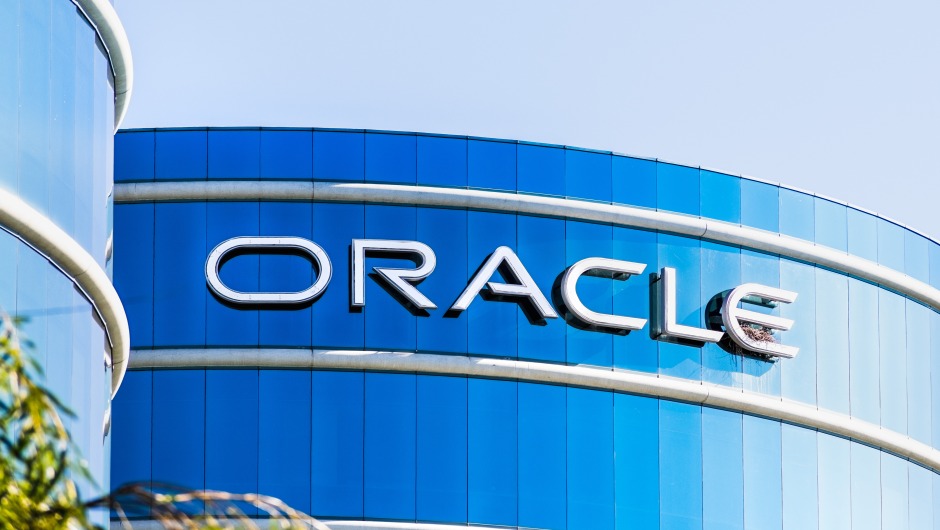 Led by Oracle, tech companies reduced MMF holdings by $17 billion while taking the Treasury bond portfolio to a six-year-low in the third quarter as inflation surge accelerated yields
In the third quarter of 2021, US based technology companies- Apple, Alphabet, Amazon, Facebook, Microsoft, Oracle and Tesla, reduced their investments in money market funds and treasury bonds by $17.2 billion and $6.5 billion respectively. This comes at a time when consumer price inflation in the US accelerated to a 31-year high in October 2021 which may have pushed short term treasury yields towards their highest level since the start of the year.
Descending MMF investments
The trend was led by the network infrastructure company, Oracle as it sold $7 billion worth of money market fund (MMF) holdings in the third quarter of 2021, halving its position to $5.2 billion from $12.2 billion during the same time period. The company didn't hold any investment in MMFs at the start of 2020 but had ballooned its position to $18.5 billion in the next six months as the pandemic unfolded.
Retail giant, Amazon which held $24.5 billion worth of MMFs in the second quarter; highest in the pack, reduced its holding by $6.5 billion as its portfolio stood at $18 billion at the end of Q3 taking the proportion of money funds in its total liquid assets to 22.7% in Q3 from 27.3% a quarter earlier.
Tesla and Meta (formerly known as Facebook), also reduced MMF holdings during the third quarter as their portfolio stood at $8.5 billion and $7.2 billion respectively. Despite tapering its positions, Tesla continues to hold 55% of its cash & cash equivalents within money market funds.
Money market funds invest in short-term debt securities considered safe and liquid enough to be classified as cash equivalents while some money funds hold treasuries and government securities as well as commercial paper and certificates of deposit issued by banks.
Switching bonds
With consumer price inflation escalating to a level seen 31 years ago in the US, short term Treasury bond yields have rebounded from the lows seen at the start of this year, while still far below their pre-pandemic levels.
The Federal Reserve also announced that it had begun to wind down its Quantitative Easing (QE) program started in the wake of covid-19 last year; it will taper its current $120 billion monthly buying pace by reducing treasury purchases by $10 billion a month and mortgage-backed securities by $5 billion from November 2021 which may also make companies uncomfortable holding onto these securities.
To mitigate the negative impact from lower real yields on government bonds, treasurers at tech companies were previously seen reducing their government bond holdings while adding corporate and mortgage bonds in a bid to protect against inflation. This trend continued into the third quarter of 2021, as treasurers sold $6.5 billion worth of government bonds while allocating a moderate $1.1 billion of liquidity in corporate and mortgage bonds. Since the start of the year, tech companies have added an additional $27 billion of these bonds while reduced holdings of government bonds by $20 billion.
Facebook/Meta led the trend as it reduced its government bond holding by 18%, or $6.3 billion in Q3, taking its portfolio to $27.8 billion while expanding its corporate bond portfolio by 16.5%, or $2.3 billion during the same period. The company doesn't hold mortgage/asset backed securities in its portfolio.
Following Facebook, government bond holdings at Amazon and Microsoft also shrank by $2.8 billion and $2.1 billion respectively while Alphabet and Apple bucked the trend by adding an additional $2.8 billion and $1.8 billion of government bonds in the third quarter.
The EV manufacturer, Tesla, whose liquidity was concentrated towards deposits and money market funds, diversified its portfolio with a modest $100 million and $30 million investment in government and corporate bonds respectively.
Ramping equity investments
To further enhance investment returns while taking more risk, treasurers have been steadily building their investments in marketable equity securities since the start of the year. Microsoft's equity portfolio stood at $7.6 billion at the end of the third quarter, 61% or $2.9 billion higher than the start of the year. This has helped the software giant achieve an annualized effective investment return (EIR) of 1.7% on its total liquid assets highest amongst its peers.
Amazon also tripled its investment in equity securities since the start of the year as it added $1.37 billion of marketable equity securities in the last nine months. Despite taking on its risk, the company couldn't increase its EIR as volatility in capital markets resulted in a net loss of $73 million in the first quarter of 2021 which the company hasn't been able to cover despite buoyant capital markets in 2021. The company earned an annualised EIR of only 0.57% on its liquid investments as of Q3, much lower than the 1.69% it earned in 2020.
While the consumer electronics giant, Apple initiated its investments in marketable equity securities as it allocated $1.5 billion to the asset class in the third quarter, comprising only 0.8% of its liquid assets.
Spokesperson for Apple didn't respond to a request for comment on the type of marketable equity security the company has invested in.