A ready-made digital treasury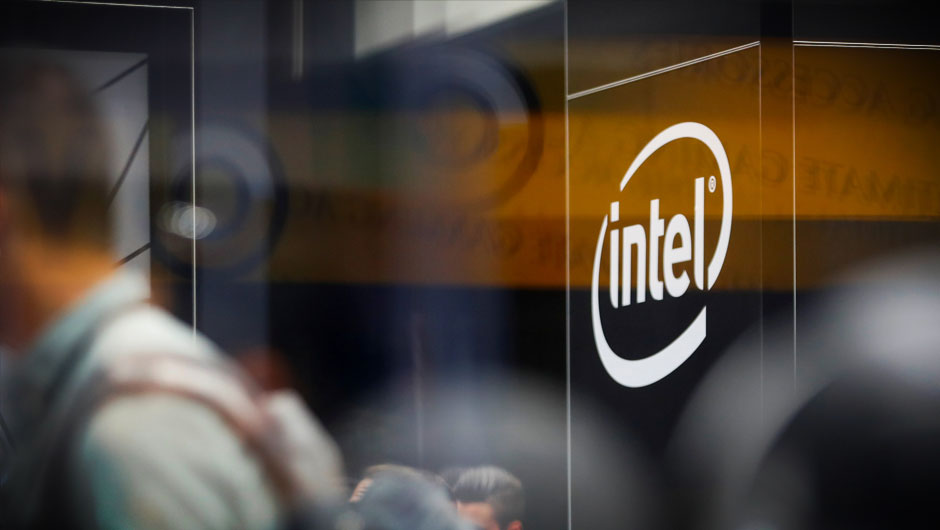 By consolidating off the shelf solutions and configuring existing IT systems, Intel's treasury has increased automation and control of operations
Computer processor giant Intel is no stranger to developing cutting edge technology. For many years, this extended to its internal treasury systems, including bank account management, treasury management, balance sheet hedging and cash management, with custom solutions developed in-house.
"When we built these tools in the late 1990s and early 2000s, there were no off-the-shelf packages to handle miscellaneous payments, bank account management, and balance sheet hedging" says Deepa Palamuttam, Director Treasury Cash Operations, Intel.
Switching to purpose built solutions
The company, with $70.8 billion revenues in 2018, changed its approach to treasury technology in the past few years, however. It opted to switch to off-the-shelf solutions as vendors began to catch up with its requirements. "Now there were tools available that we could move these functions to" Palamuttam says. "It made perfect sense to consolidate into SAP, FIS Quantum, and cloud based systems like Kyriba for bank account management".
When Palamuttam took on the responsibility for treasury systems three years ago, she built a three-year roadmap that incorporated an understanding of the roadmaps of various treasury partners, including the core banking partner Citibank, the TMS provider, and Intel's own IT function. Close collaboration with IT was particularly enlightening as it revealed solutions already in the business that could be tailored to treasury, eliminating the need to buy a new solution.
"We were going to move bank account management [BAM] to an off the shelf package, but there were some applications that couldn't go into it" Palamuttam explains. "By looking at the IT department roadmap, I saw they used Docusign. We were able to customise Docusign for miscellaneous payments that need to be signed by the CEO or CFO. This gave us a treasury-configured work flow, enabling us to move to a cloud-based system".
Intel's IT team had the answer to another BAM issue – tracking treasury requests from multiple employees of the company who may check on a balance or if a payment has gone through for miscellaneous payments. They were running ISMP, a tool from ServiceNow to manage service requests going to IT. Palamuttam and her team were able to use this by creating a Workflow for Treasury to force all staff with treasury requests to go through ISMP rather than email or phone. This enabled her to get data on how many ad hoc requests go the back office team. With this data, treasury can understand how to improve service.
Connecting the network
Although it boasts a $16.8 billion cash pile, for budget reasons Intel's treasury ran a customised in-house cash module on top of its TMS for seven years, rather than on the ERP from SAP that IT supported for other business functions. When IT was finally ready to add treasury to the ERP, they wanted to move all treasury operations there and eliminate the TMS, an idea that was rejected by treasury. "We wanted to try out the cash module first" Palamuttam explains. "Within six months, the in-house cash module was in SAP. This year as we carve out our next three-year roadmap we'll look at putting cash management there too".
For Palamuttam, SAP represents treasury's 'single source of truth', but Intel had to develop a connection into the TMS to enable this for cash management, building a pipe between the two for actual transactions. Physical cash flows into Quantum and then the general ledger (GL) entries flow back into SAP.
With $43 billion notional in over-the-counter derivative hedges at the end of 2018, Intel is now mulling another change in its TMS. "We may be able to retire this last customised tool and move that to SAP as well", notes Palamuttam.
She points out that the focus on off-the-shelf systems and solutions already used within the business has resulted in savings for the business, as fewer IT employees are required to support the variety of custom tools that used to exist in treasury.
The company has also developed a purpose-built dashboard, pulling together data out of the ERP, TMS and bank account management system. Treasury was able to join a company-wide initiative to use Microsoft Power BI and use the IT team to develop the dashboard.
"If our treasurer wants to see the counterparty risk or yield at any time, it is in one place on the dashboard" Palamuttam says. "We're building controls on top of that, covering risk areas and audit items. Development is in phase 1 and it depends on IT resources in terms of how we take that forward".
A roadmap for the future
As she develops the next three-year roadmap for Intel's treasury systems, Palamuttam has identified that APIs will play a big role: "We already know where we can use APIs in treasury. An API to a bank's holiday calendar incorporated into our TMS immediately adds great value, for example. APIs will also be important on the custody side, to get real-time information for asset-to-asset reconciliation, which is a SOX control issue for us".